Strategic Partnerships
Continuum

ConnectWise is an IT software company powering Technology Solution Providers to achieve their vision of success in their As-a-Service business with intelligent software, expert services, an immersive IT community, and a vast ecosystem of integrations.
---
Coredial

We've built our culture around the values of "Want More, Give More, Get It Done." and we're dedicated to fostering an environment that encourages employees to want more for themselves, to give more of their time, expertise, and commitment, and to get it done, with quality and with pride, whatever "it" might be.
---
Datto
As the world's leading provider of cloud-based software and technology solutions delivered by managed service providers (MSPs), Datto believes there is no limit to what small and medium businesses can achieve with the right technology.
---
Mitel Networks
Whether you're moving your communications technology to the cloud or maximizing your on-site investment with next-gen apps, Mitel has the tools you need to simplify your business communications. Mitel is a global market leader in business communications, powering more than two billion business connections with their cloud, enterprise and next-gen collaboration applications.
---
SonicWall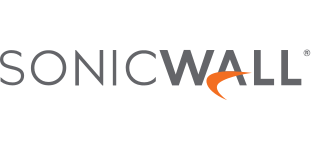 SonicWall has been fighting the cybercriminal industry for over 27 years defending smalland medium businesses, enterprises and government agencies worldwide. Backed by research from SonicWall Capture Labs, their award-winning, real-time breach detection and prevention solutions secure more than a million networks,and their emails, applications and data, in over 215 countries and territories. These organizations run more effectively and fear less about security.